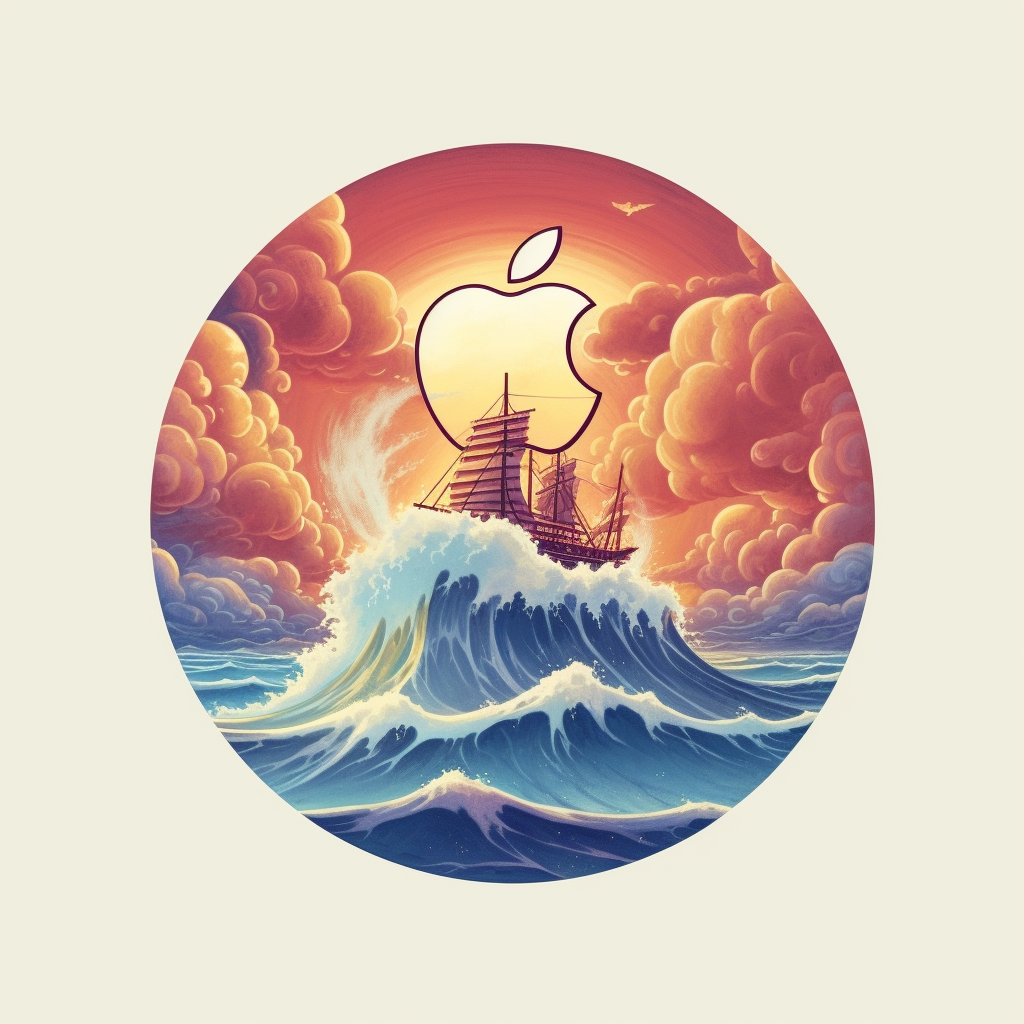 Apple Vision - The Future is Spatial
On Tuesday, Apple unveiled their first mixed reality headset. We have all been eagerly awaiting this news and couldn't be happier with what we saw. This is the wind of change we've been waiting for and the tide that raises all virtual ships.
First and foremost, Apple has fully committed to the virtual spatial future. They did so regardless of Meta's shortcomings and market skeptics. Remarkably, they accomplished this without mentioning AI once.
We believe they executed their strategy in a highly strategic and intelligent manner. They solved the hardware challenge by creating a state-of-the-art headset that delivers the most immersive experiences without compromise. Additionally, they addressed the cold-start issue of content by leveraging their existing ecosystem of apps.   Apple is paving the way for mass adoption by giving people what consumers understand and want today - "you can do the things you love in ways never before possible" This approach is crucial as it introduces new ways of experiencing familiar things, making the purchase of headsets appealing to those who haven't yet explored high-quality XR. As these new ways become familiar, an entire market of new things to love and do emerges.
We are thrilled to witness the overwhelmingly positive response from the market and the public. People desire this future and this technology, even if they were initially hesitant about it coming from Facebook/Meta. The price tag on the headset reflects both its value to users and Apple's confidence. It is clear that a version priced around $2k (Vision, not Pro, and possibly even an SE) will soon be available. However, in the meantime, the current pricing positions the device as a premium, a coveted item that may be out of reach for many. Apple has a knack for generating desire for their products and excelling in the sale of high-end hardware.
The announced partnership with Unity paves the way for Morpheus to be available on Apple headsets right from the start. We have already enrolled in their developer program and are excited to add Vision Pro to our list of supported platforms. We chose Unity engine for its incredible ecosystem of creators and immersive experiences that we can connect and integrate with. It is fantastic that Apple chose not to build an isolated AR/VR world. Native Unity support by Apple makes the future of the connected world of virtual reality so much closer!
Overall, this announcement has had a significant impact on the metaverse. There is no longer any doubt that the future of spatial computing is rapidly approaching. We are thrilled to be a part of this exciting journey!
Morpheus Future of Human Connection Newsletter
Join the newsletter to receive the latest updates in your inbox.
---